When Things Don't Go According To Plan
Feb 26, 2017
Last weekend, I led some photographers on a trip out to Moab, UT. The trip had been in the works for a few months, but as the time drew near it became apparent that the weather was not cooperating. In uncharacteristic fashion for the high desert, clouds and rain were settling in for nearly the entire weekend. But, plans had been made and a nonrefundable condo had been reserved, so off we went anyway. But what can you do when it's not all blue skies and sunshine, especially when the vebrant hues of the sandstone formations are a big part of what makes photographing around Moab so special?
There are some important things to remember in situations such as this. Probably the most important is to be flexible. You're probably not going to get the shooting opportunities you had planned, but find some new ones on the fly. The moments when the cloud ceiling lifts can create some unique opportunities, like in the photo above. It's not often that these formations get wisps of fog & clouds arround them, so don't miss it. The dreary skies can make for some dreary colors as well, even in canyon country, so look for opportunities in processing to rescue a good composition by converting it to black & white as I did with this one. Scenes like this tend to pass quickly, so you've got to be on the scene and ready to capture them. A recurring message you'll find in my posts, as well as the educational presentations I do, is to go out as often as possible, even when it seems the conditions don't seem optimal. You'll create unique images and set yourself apart by capturing moments that others are missing. If you're sitting at home, you'll definitely miss out, and you might miss out on that few minutes at sunset when the light does break through as the sun reaches the horizon.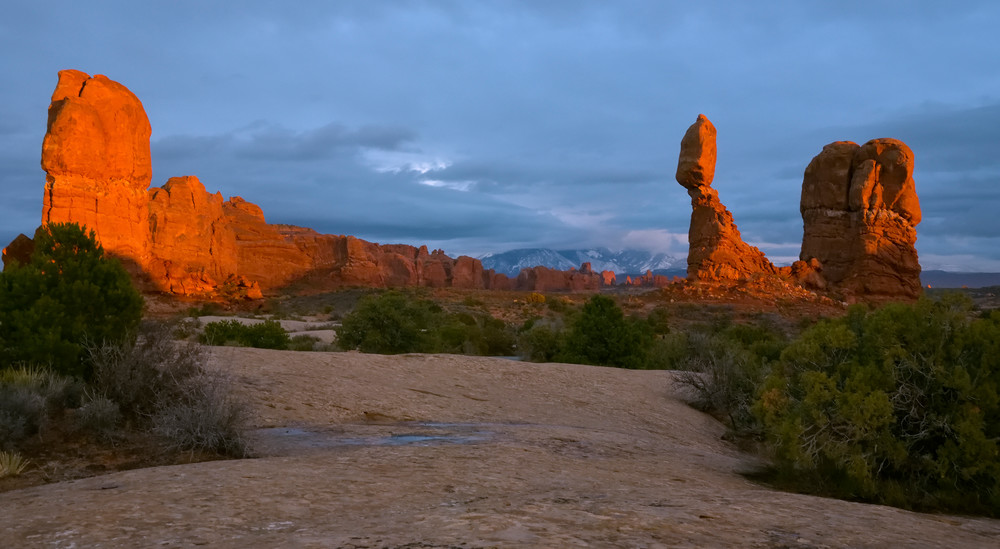 If you're enjoying following my posts here on my blog, don't forget to follow me on Facebook & Instagram as well. You'll often see my latest photos there first!