As 2020 Comes to a Close, I'm Planning Ahead for the New Year
Dec 27, 2020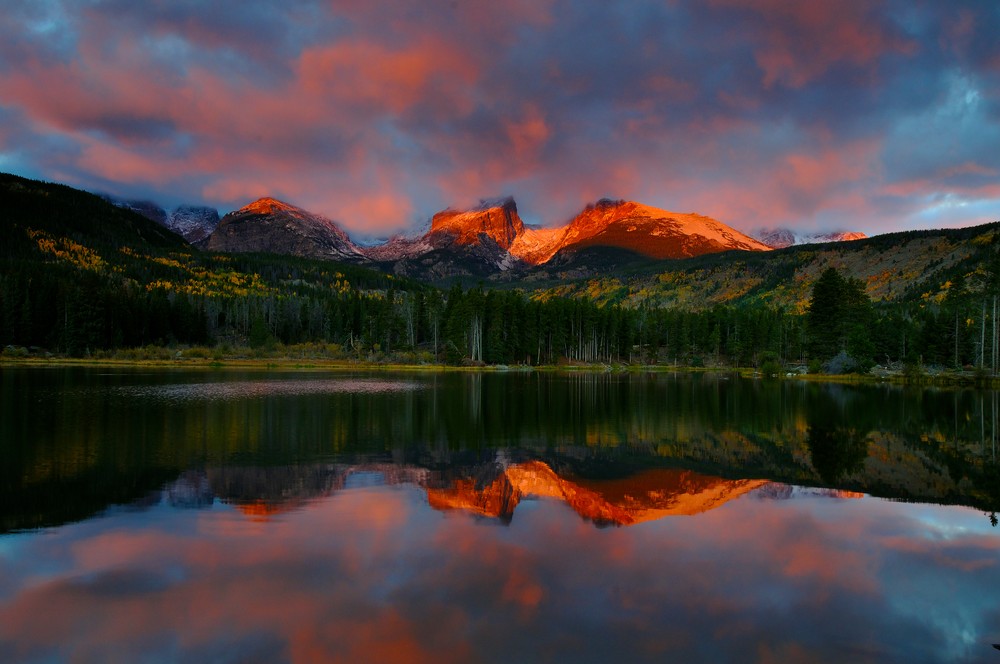 As the end of another year draws near, I'm thankful that I've had my most successful year yet with my business as a landscape photographer. 2020 has definitely been challenging in many ways, and successful moments out in the field were not as prolific this year, but my sales were higher than ever this year and I have many of you reading this to thank for that. As I evaluate where I've been on this journey, I look ahead to 2021 and try to plan how to continue in a positive direction. This will lead to some changes in the new year, both in how I do business and what I focus on as I continue to find the best ways to relate to my audience.
One of my focus areas in the new year will be to continue to relate to my community and my customers in a more authentic way. This was one of the driving factors in the creation of my YouTube channel this year, and it will continue to drive a lot of my focus going forward. Some of you have learned along the way that landscape photography is not yet a full time job for me, I do still hold down a "day job" to keep the bills paid and do my part to support my family. It is my goal to make my business strong enough that it can meet all those criteria and become my full-time work. I was informed a few weeks ago that the new owners of the company that is my day job have decided to close our location here in Colorado this coming year. This has really sharpened my focus on evaluating my business for the adjustments that will be necessary to set it on a sustainable path to take over as my full time work, whether that happens this year or a bit more down the road. Part of that will be adjustments to my pricing structure that will make most of my products more expensive. Those adjustments will be made shortly after the New Year. This will also lead to adjustments in the product options that I offer, as well as some of the images in my catalog going away. Most of those that will be phased out will probably be older images, but if you have a favorite that you've been waiting for the right time to buy, you may want to place your order this week to make sure you can get it at current pricing. In general I don't think it's a good thing for artists of any type to have to justify what they charge for their work, so I hesitate to participate in that, but I want to be authentic about why I'm choosing to increase my prices at this time.
Another area of focus for the new year will be to increase my educational elements of my business. I hope to share my knowledge through sharing my experiences on my YouTube channel, as well as push towards running my first workshops in 2021 once the era of COVID restrictions has reached its conclusion. For those of you out there who find it challenging to make a financial investment in my work, helping me build my channel on YouTube by subscribing, liking, and sharing my videos is a huge way to support what I'm doing and help me continue to grow my business. I look forward to the day some of you can join me in the field in person, but until then you can join in this virtual way. I'm definitely still learning the ropes of this new medium, but I hope we can all learn a lot through the journey. If there's specific topics or ideas you'd like to hear more about, don't hesitate to let me know and I'll do my best to address them.
As part of my journey to continue to be more authentic, some of my personal values may shine through a little more. The subjects I choose, my feelings about them, the causes I choose to support, and the way I conduct my business will likely be more transparent. I hope that by doing this that no one will feel that they aren't welcome, for I'd like to think that nature is a place for all of us. But I've also had a growing feeling that by not being forthright about my personal beliefs in some cases that I'm being disingenuous. That's not the way I want to relate to my community & my customers.
If you enjoy reading about my experiences, I hope you'll sign up for my email newsletter if you haven't already. You can subscribe right here on this blog post, or click my newsletter signup link at the top. New subscribers get a new customer discount coupon as a thank you for signing up. Don't forget to follow me on Facebook & Instagram too. If behind the scenes content is something you want even more of, you'll want to subscribe to my new YouTube channel too. I'd love your support as I work hard to get my channel up and running. Thanks for checking out what I do, and I hope you'll keep following along!