Night Sky Photography at Over 12,000 Feet
Aug 09, 2020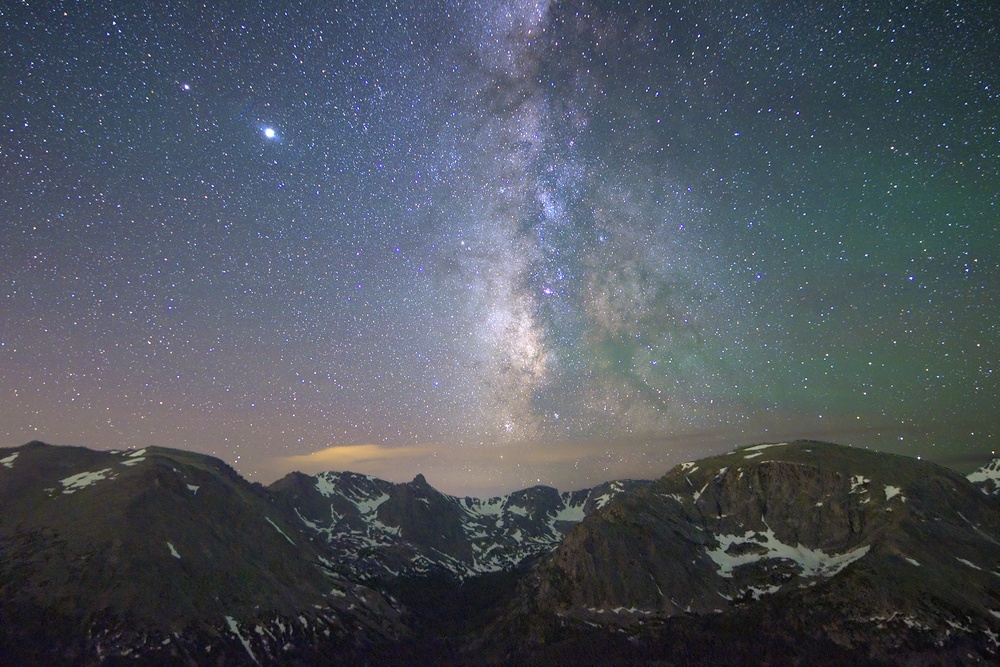 I have spent the last 3 years exploring locations all over Rocky Mountain National Park to photograph the night sky, as well as many other locations around Colorado, Utah, and Wyoming, and this year there are some of those locations I have wanted to return to. As the last weekend of June neared, and conditions developed in a favorable manner for a couple of those spots in particular, I sent out the word to my local photography group and made plans to revisit. I had photographed the Milky Way both at the Mushroom Rocks above the Rock Cut and at the Forest Canyon Overlook, both on Trail Ridge Road, in times past. I thought they still had more to give me though, both in different composition ideas and in the quality of what I could capture. These became my targets for this occasion.
While I had photographed at both of these spots before, and it's possible to do some solid scouting work using the apps on my phone & tablet, sometimes some in person scouting in the daylight can really pay off as well. I decided to make a quick run up to these spots the afternoon before and do some on location scouting using the Night AR mode in PhotoPills to really dial in multiple compositions, both for myself and the group I would be leading up into the darkness the following night. This ended up really paying off as I had multiple spots to allow our group of 10 to spread out to, and I had good ideas of when the best times would be to be in those spots. I'll share a couple examples here.
This photo, taken shortly before the moon had actually set, was planned to place the galaxy right into this slot opening between the jagged rocks, and the touch of moonlight on the surrounding landscape makes it all the more interesting. A few moments before I took this photo I nearly lost my tripod on that gusty night. While starting to set up on top of a big rock formation, a gust of wind came through and threw my tripod over the edge. Fortunately my camera was not yet attached. After scrambling down through the rocks I was able to recover it, but it did sustain some damage and may soon need replacement. I have only had it for 15 years....
This was a composition I identified during my on-site scouting the previous day, a small little viewpoint right next to Trail Ridge Road at the Rock Cut that looks down into the valley through this giant gash in the rock. While the valley below is dark, the Milky Way rises up above the mountains on the other side almost as if it is coming up out of this chasm itself. I had thought while scouting that this view would make a great spot for some light painting, and it definitely worked out that way.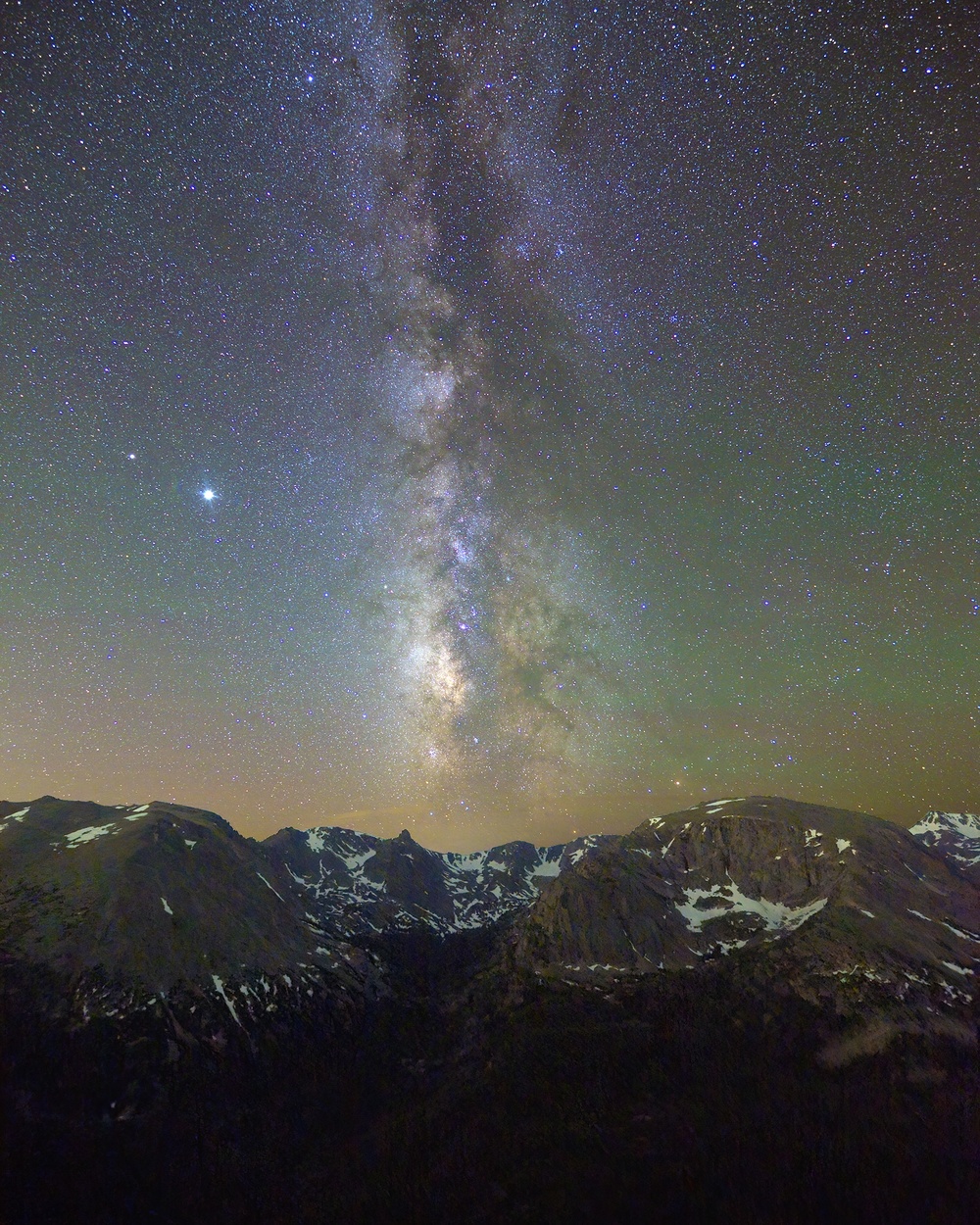 Finally the time came to move on to the Forest Canyon Overlook, where the Milky Way would stand tall over the Hayden Gorge across the valley between Stones Peak and Terra Tomah Mountain. I had photographed the Milky Way here 3 years before, but I suspected that my skills had advanced quite a bit since then and I could do a better job of it this time. I was not disappointed. I certainly love how all these photos came out, and it was a most enjoyable night up on the some of the highest reaches of Trail Ridge Road in Rocky Mountain National Park.
All off the photos you see in this post show the benefit of stacking for astrophotography. All are stacks of at least 10 shots, stacked in Sequator for noise reduction and increased detail, and then processed in Photoshop to fine tune the details and amazing colors in the night sky.
If you enjoy reading about my experiences, I hope you'll sign up for my email newsletter if you haven't already. You can subscribe right here on this blog post, or click my newsletter signup link at the top. New subscribers get a new customer discount coupon as a thank you for signing up. Don't forget to follow me on Facebook & Instagram too. If behind the scenes content like this is something you want even more of, you'll want to watch for the announcement of my new YouTube channel I'll be launching soon. I'll be showing what some of those scouting trips look like, how I use apps on my phone & tablet to plan, as well as in the field tutorials as I plan my compositions on location. Thanks for checking out what I do, and I hope you'll keep following along!