Experiences in Night Photography
Nov 13, 2017
Back in early June, I shared here on my blog my experience of my first night out successfully doing night sky photography. If you're interested in going back to read that post, you can find it here. While the opportunities to photograph the night sky never end, the Milky Way photo season here in the Northern Hemisphere is pretty much over. I gained a lot of great experience over the last few months, and I learned a lot along the way as well. While I still have more to learn here, I did capture some great images along the way, and if you're going out to shoot with pretty much any DSLR or mirrorless made within the last few years, you can too.
First I'd like to share some of the great resources I've discovered along the way. I'll start with two smartphone apps that help not only in planning your shots ahead of time, but also with executing them in the field as well. The first one is called The Photographers Ephemeris, or TPE for short. Since I discovered this program last spring, they've also introduced a TPE 3D. This app is a great planning resource for both regular landscape and night sky photography. To put it succinctly, it allows you to choose any specific location and then see at any given time where the celestial bodies will be in the sky at that location. This includes the sun, moon, constellations, the Milky Way, etc. It also provides you with the rise and set times for these as well, and includes what time the various degrees of twilight are for any specific date & location combination. This was an invaluable tool for me in planning my night sky sessions this year. Another app I only more recently discovered is called PhotoPills. This app provides you with detailed information that is more specifice to your camera & lens setup, such as what shutter speed you should be using for the specific night shot you're trying to take. It also integrates your location and your angle of view of the sky for these calculations, and provides some similar planning tools to what TPE offers. I imagine I'll use both of them in tandem going forward. One more excellent resourse I discovered online about how best to set up your camera settings can be found here. It's based around using the NPF rule to get sharp stars in your night shots, but again it also provides information specific to your camera and how best to set it up. I encourage you to download the spreadsheet of camera data and play around in it to tailor the data to your setup. You'll be able to figure out the optimum settings for your camera and lens combination much quicker than by trial & error in the field.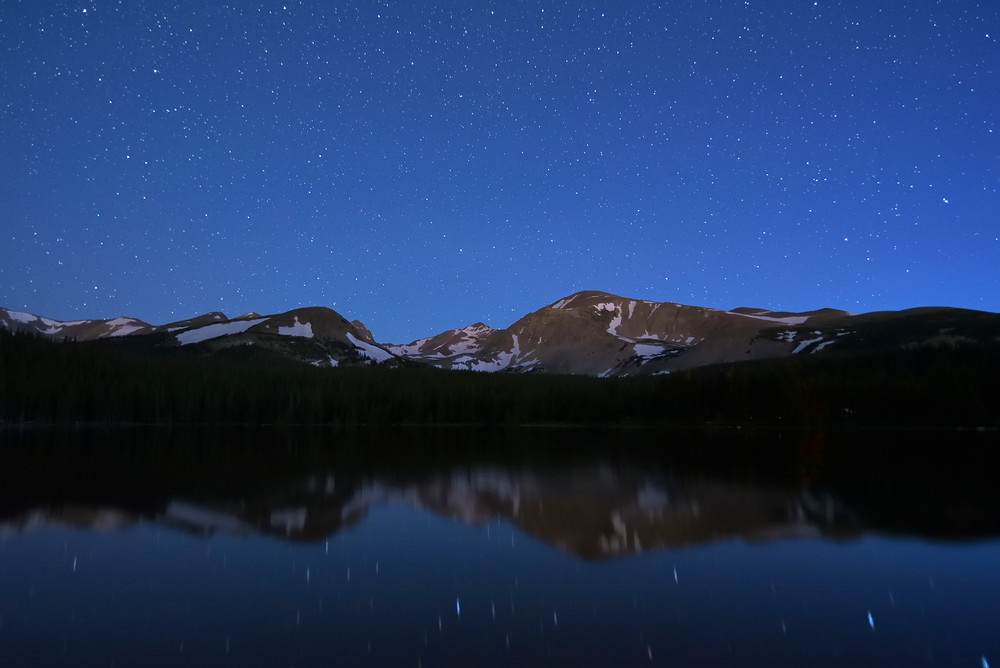 In my blog post back in June I shared quite a bit about that first night out, but I realized I had never come back to the subject since. I did many night sky sessions this year, both with members of my local photography group and on my own. While early in the summer we found ourselves staying out to near dawn, as the season goes on the core of the galaxy sets earlier and earlier and eventually you find yourself home in bed by midnight. I'll definitely get an earlier start in the season next spring then Memorial Day, even with the late nights. In those cases an early evening nap is a huge help! Something I learned the hard way a few times is you always want to take your time in setting up your shots and make sure you have everything set up correctly. A key one that can be easy to forget is your focusing. Autofocus doesn't work in the darkest hours of the night, so you're using manual focus for all of these shots. You're going to be focusing your lens at or near the infinity point, but this is not a set it and forget it thing either. The slightest bump to your focusing ring while making an adjustment on your camera, putting it into or taking it out of your bag, or just transporting it around your neck, can throw this off. You want to recheck it as you're setting up each shot to make sure it's back in the right position. This is easy to forget, don't let it ruin your hero shot! I'll let you ascertain your own ideal camera settings from the resources I've shared above, but note that if you're going to be pushing your shots in post production try and use the lowest ISO possible as the noise will be brought out more when you brighten the image.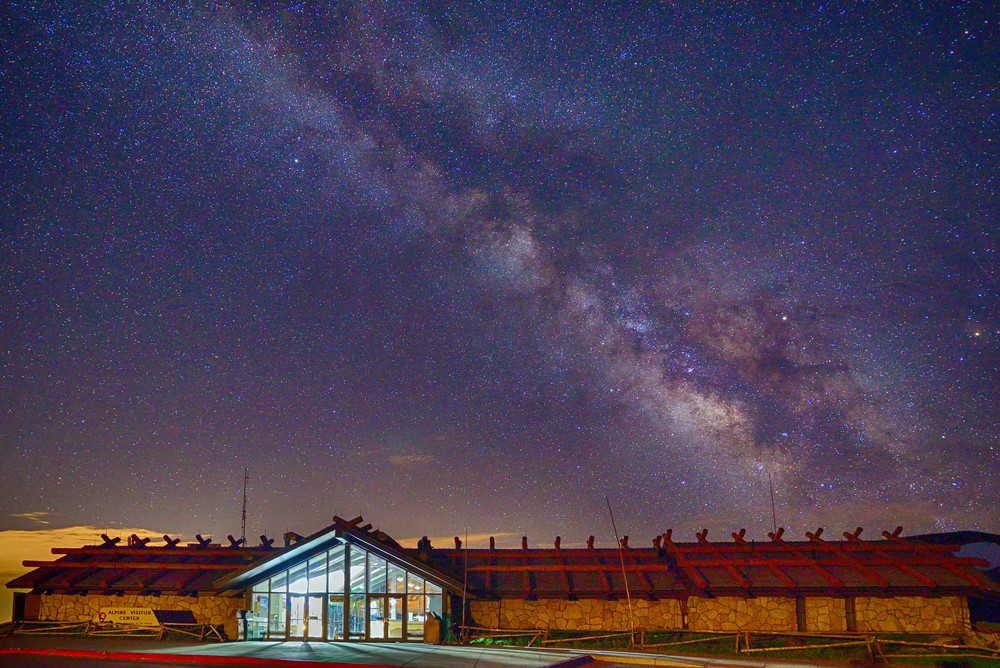 I learned this the hard way on an otherwise spectacular image I captured at the Alpine Visitor Center in Rocky Mountain National Park. I processed it using HDR techniques to control the contrast between the lights that were on inside the visitor center and the dark night sky, but in brightening the darker exposures to bring out the sky it brought out a bunch of noise with it. Lesson learned. My next opportunity I'm planning for is to go out this coming weekend for the Leonid meteor shower. I'm looking forward to trying some different techniques for a different kind of shooting situation. The forecast here in my area of Colorado is for a clear night sky this Friday night/Saturday morning, if conditions are ideal in your area get out there and share what you saw.
Finally, I'll give a short review of both the Nikon D750 camera body and the Tokina 16-28 f/2.8 lens I purchased last spring. In short, both have been great. I purchased the D750 not only to enter into the world of night photography, but to be my everyday camera body as well. As I'm heavily invested in the Nikon system after many years, my newest body was going to be a Nikon, and I made the decision that this particular model was the most well-rounded in their line at the time. Amazing high ISO performance, 24MP of resolution, amazing dynamic range, great handling because of the smaller size than the tanks at the top of the line, and a great value in price were the key factors for me. At the time the D850 wasn't even announced yet, but early reports are that it may be a great challenger to the D750 in a lot of these points, at 45MP, albeit at a higher price point than the D750. The D750 is getting to be an older camera now, having first been released in September of 2014, shortly after the D810, so it is possible that a more direct successor may be on the way. I've been nothing but satisfied with its performance for me, especially at high ISO's. Actually, this is the first camera I've had where I've allowed myself to use the auto ISO feature in most situations. Because its performance at the higher sensitivites is so good, it's one less thing to think about while I'm shooting. NIght photography is one of those exceptions where I still set the ISO manually, but that's because I'm trying to dial in very specific settings for those shots. This brings me to the Tokina lens. As moving to the D750 was also my first entrance into a digital full frame body, I was also going to have to replace my DX ultrawide lens to cover the full frame. I wanted to have at least a constant f/2.8 aperture to also be my main lens for night sky shooting. As I was making my choice, the same performance and value components that were key for the D750 came into play here. Another factor was the strong performance of my previous Tokina DX ultrawide lens. While this full frame lens is generally well reviewed, some users complain of wierd rainbow flare when there are bright light sources in the frame (especially at night). I personally have only noticed this one time, as I generally try and avoid flare of any kind in my photos. This lens so far has been a great performer for me, both as my go to for night shooting and for general photography where a wide angle lens is needed. I still may purchase the Rokinon 14mm f/2.8 that is well known in astrophotography circles, just to have an even wider optoin. For now though, I'm very satisfied with the Tokina.
If you have some experiences you'd like to share about night photography, or have any questions about it, feel free to chime in in our newly activated comments section below. It's connected to Facebook to weed out scammers & spammers, so you'll have to connect to your Facebook to comment. If you're wondering what kind of deals I might have up my sleeve for Black Friday/Cyber Monday, stay tuned! I'll be announcing those later this week. If you're enjoying following my posts here on my blog, don't forget to follow me on Facebook & Instagram as well. You'll often see my newest photos there first. Thanks for following along!