Fall is Here!
Sep 22, 2017
Happy first day of Fall everyone! In honor of the autumn season, I'm sharing some of my favorite locations to go and see the fall colors close to my home here in Colorado.
Rocky Mountain National Park can often start to feel like my home away from home. After all, the Estes Park entrances are less than an hour away, and the photography opportunities in all season are quite extensive. This time of year is no exception.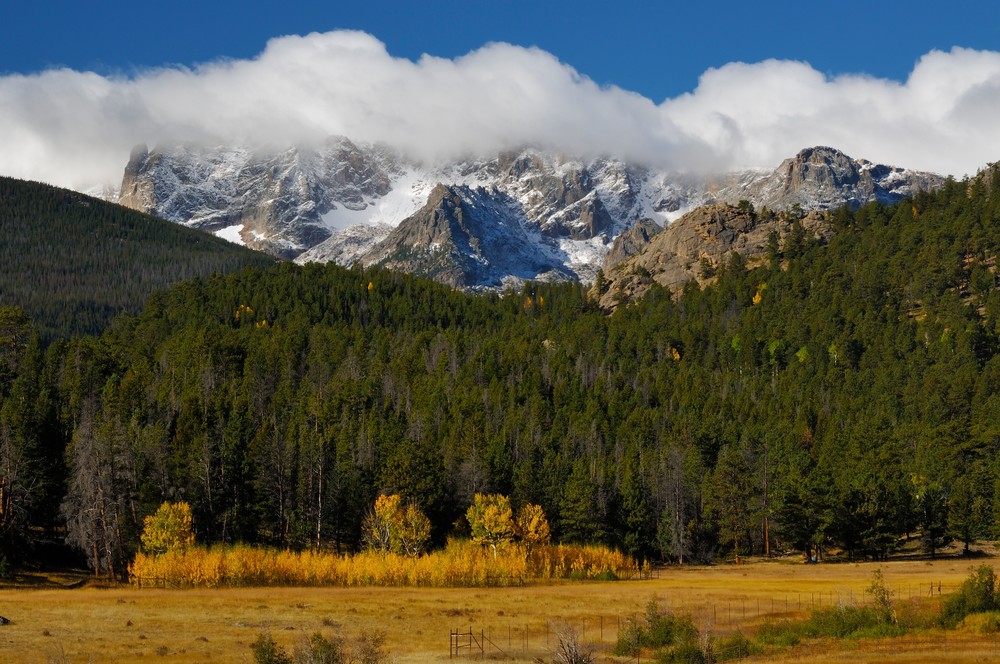 Aspens throughout the park turn to blazing yellow in late September, but there are some certain spots that are especially nice. The photo above was taken in Upper Beaver Meadows, an area accessible by a side road that turns off of Trail Ridge Road. It's a narrow road that is paved, although the pavement is not in the best shape. There area a few different aspen groves back here, but the nicest one is probably the one near the picnic area that is tucked into this usually quiet space, which is shown in the photo above. There's also great views of the surrounding mountains from here, including Longs Peak. Also in this area of the park is the road that goes to Bear Lake. Along this road you'll find some nice aspens as well, but the best opportunities are gained by getting out at Sprague Lake, and at Bear Lake at the end of the road. The easy trail around Sprague gives you some great views of the surrounding hillsides with some nice splashes of yellow. This is an especially nice location at sunrise. There's also a trail that loops around Bear Lake, although it has more up and down than at Sprague. There's nice views here as well, and access to trails that branch out up into the mountains for more exploring.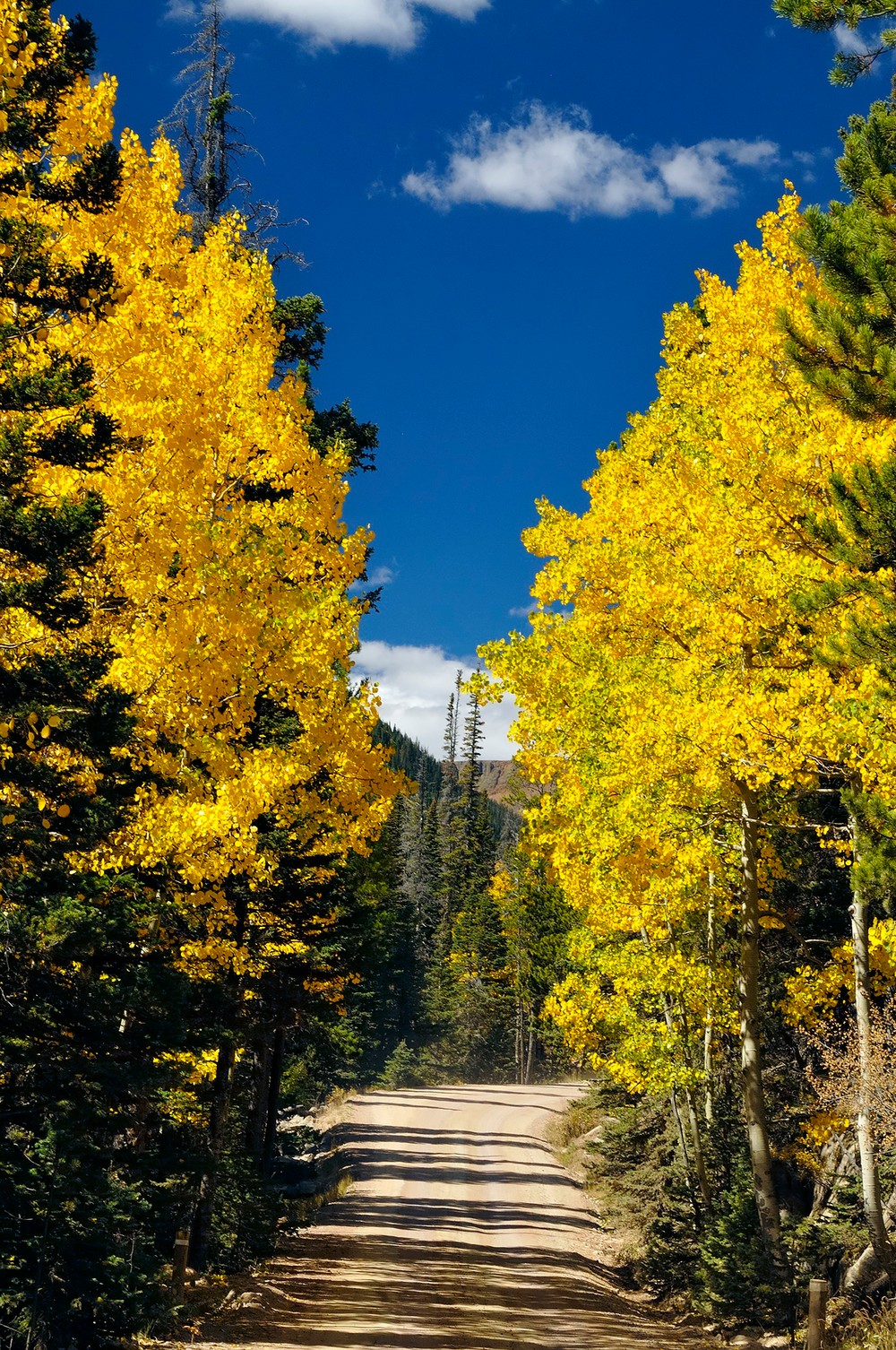 The fall season in Rocky is also the season of the elk rut, when the bulls compete for attention by sparring, bugling, and generally strutting around. It's a great time to see them, at a safe distance. They are most active at the edges of the day, and the park tends to be a bit less crowded first thing in the morning and just before sunset as well. One more great option in Rocky is to travel up the Old Fall River Road. This road begins at the Endovalley Picnic Area near the Alluvial Fan, and travels up Fall River Canyon to the Alpine Visitor Center. This is a single lane gravel road, and the traffic is one way. This is a section of the first road built up into the mountains in the Park, built before Trail Ridge Road. This section remains and gives a tast of what early automobile travel was like in the 1920's and 30's. As it travels up to the tree line, it passes through some nice aspen groves as well, and often there are nice views of the canyon as you follow Fall River up to its source below the Alpine Visitor Center.
Outside the park in the town of Estes Park, turn south on Colorado Highway 7 and begin traveling the Peak to Peak Scenic Byway. This byway travels south all the way to I-70, passing many scenic locations along the way. Soon you will arrive at Lily Lake, another place with great views of the surrounding mountains. This lake has an easy trail that loops around it as well, a great place for families to spend some time. Traveling south again, you'll soon have in your face views of Longs Peak and Mount Meeker. The Longs Peak trailhead is on a side road in this area as well. Another side road a little farther south leads into the Wild Basin area of Rocky Mountain National Park, a special place in its own right. Continuing on, you will eventually reach the side road that leads to Brainard Lake Recreation Area. This special place is centered around a scenic, high mountain lake. It is also the main access point for hiking trails that lead into the Indian Peaks Wilderness Area. Fall colors here are nice as well. Continuing south on the Peak to Peak Highway, you'll pass many more aspen groves right along the road on your way to the town of Nederland. Once you reach this small mountain town you can turn east towards Boulder, or continue south down through Central City to reach I-70. This scenic highway is definitely worth the journey, and there are lots of fall colors to be seen along the way.
I hope you're planning to get out and see the beauty of the autumn season this year. For a limited time, I'll be offering all of my autumn images at 25% off, so visit my special autumn seasonal gallery and choose some special fall season artwork before this special discount runs out. If you're enjoying following my posts here on my blog, don't forget to follow me on Facebook & Instagram as well. You'll often see my newest photos there first. Thanks for following along!