See me at Arts On the River!
Aug 09, 2017
Are you here in Colorado, and you've been wanting to see me or my work in person? Do you appreciate a good art festival, with live perfomers, food & drink vendors, and free admission? If that's you I hope you'll come out to the Arts On the River festival in Lyons, CO on August 27. It's less than 3 weeks away, so make plans to come out now.
I'm excited to be joining this event that is being put on by the Boulder County Arts Alliance and the Lyons Arts & Humanities Commision.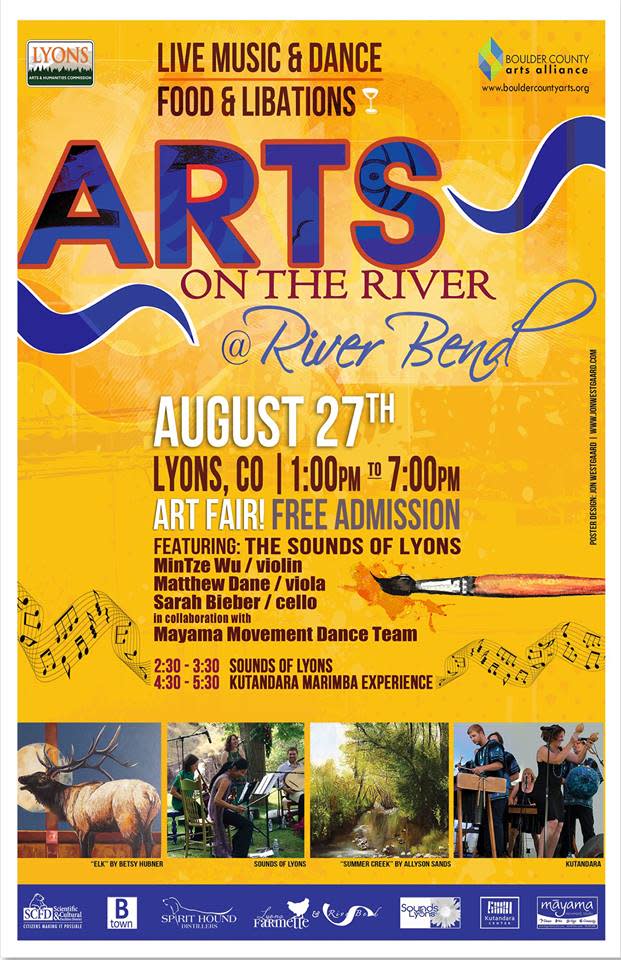 This will be the first art festival for me since I've relocated to Colorado, and I'm excited to be a part of it. I'll be joined by more than 30 other artists, as well as by live music & dance performers. I'll be displaying many of the product types I have available for my images, and I'll be doing a special giveaway of one of my pieces as well. So come out, see what my art looks like in person, and give yourself the chance to take one home for free! I hope to see you there! If you want to learn more details, visit the event page on Facebook.
If you're enjoying following my posts here on my blog, don't forget to follow me on Facebook & Instagram as well. You'll often see my newest photos there first. Thanks for following along!